It's that time of year when parents rejoice: 'the kids are going back to school!' It's also a time when a minority of teachers rejoice too: 'fresh meat!' I remember well a certain English teacher who would mark out a 6th Form girl as 'special' and by the end of the year they would be going out on secret dinner dates. To discuss drama and literature of course. I observed him do it in my 5th, 6th, and 7th form years so I'm guessing he didn't stop after I left.
So I guess that's where my fascination with 'Teacher/Student Sex' came from. I don't mean looking at porn featuring people pretending to be student and teacher, but the real stuff. Actual cases of teachers being arrested for having sex with a student. That's what fascinates me. What's going on in their mind? Do you not realise that this person is waaaay younger than you and their brain still hasn't matured. So you seduced a hormonal child? Big f@#king deal, Casanova.
I guess part of it is tied to when I worked as a DJ at a skating rink and had to watch 14 - 16 year old girls getting all hot and excited by some 20+ year old guy who obviously had no life ... because why else would he be skating on Saturday afternoons, and then returning for the evening sessions? His Loserdom was sealed if he'd also been in on the Friday night as well.
But the girls didn't care. He wore a leather jacket, smoked cigarettes, and could skate backwards. The latter was important because it meant he could get right in front of a girl and stare at her as he flirted. And oh how they loved it, giggling like ... um ... the schoolgirls they were. But I digress (and we're coming perilously close to 'what sort of loser DJ's at a Skating Rink
for a living?*
') ...
No-one really blinks anymore if a male teacher is caught seducing a female student, but if the genders are reversed our heads poke up like meerkats. We want to know what kind of loser
woman
she is that she need to seduce schoolboys. (Because we all know a schoolboy will get an erection if the breeze shifts direction). And more often that not, a picture paints a thousand words. I love it when they publish the pictures:
This woman had sex with her student
three hundred times
!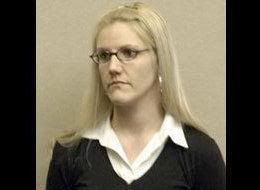 And this woman had sex with
a female student
!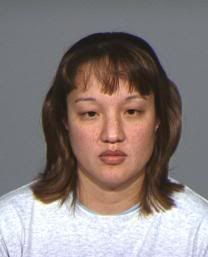 OMIGOD! She's a
Lesbian
! Burn her! She's a
Lesbian
- Omigod!!!
NB: If you're reading this on Facebook you need to click on "see original" to get to the original Blogger posting, with all the links and PICTURES. No links/pictures via Facebook.


* fear not, that story will be told eventually.